Reconfigurable nanophotonic and plasmonic networks

In 2012 Otto Muskens has been awarded a prestigious Early Career Fellowship by EPSRC to investigate and develop new types of nonlinear photonic devices inspired by fundamental concepts from mesoscopic physics. We have demonstrated ultrafast dephasing and reciprocity breaking in 3-D nanomaterials made from semiconductur nanowires. Recently, we have extended this work toward integrated photonic waveguides, where we are investigating ultrafast optical techniques for on-chip shaping of light in photonic integrated circuits.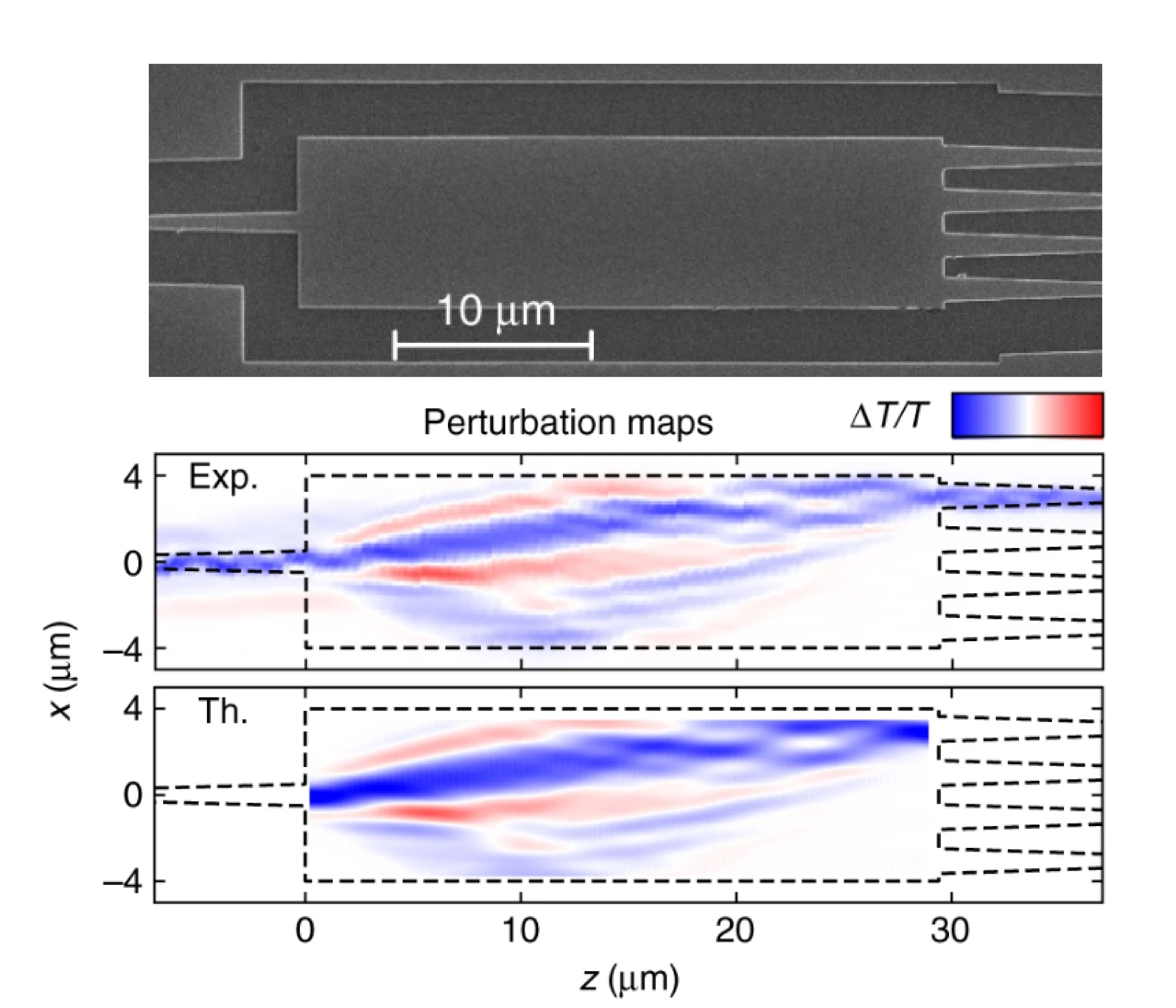 We have developed a new technique of Ultrafast Photomodulation Spectroscopy to characterise the flow of light in photonic chips. A perturbation is generated by a tightly focused uv laser beam from the top of the circuit, and its influence on telecom light travelling through the circuit is measured using a spectrometer. The technique simultaneously provides spectrally resolved information on the time of flight of light at any position and allows spatial mapping of the local sensitivity to perturbations yielding information on local fields and mode structure inside the waveguide. The method holds promise as a tool for testing of complex chips, complementary to methods such as near-field microscopy and afm-tip perturbation.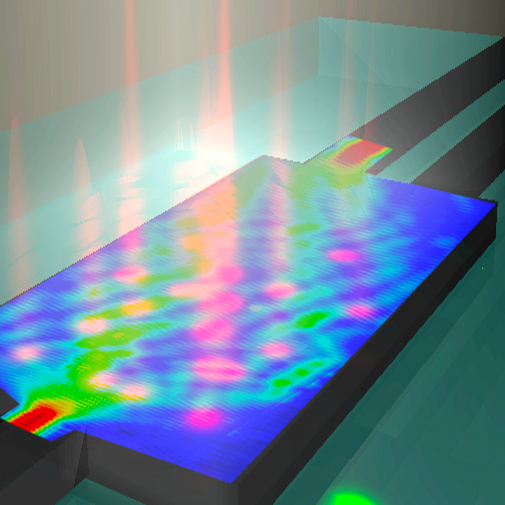 In recent work, we demonstrated all-optical control of light in silicon photonic devices using an integrated spatial light modulator. By controlling individual pixels on a multimode-interference device, we effectively routed light between the two outputs with 97% efficiency. This work opens up new avenues for developing reconfigurable devices, as explained in this press release.